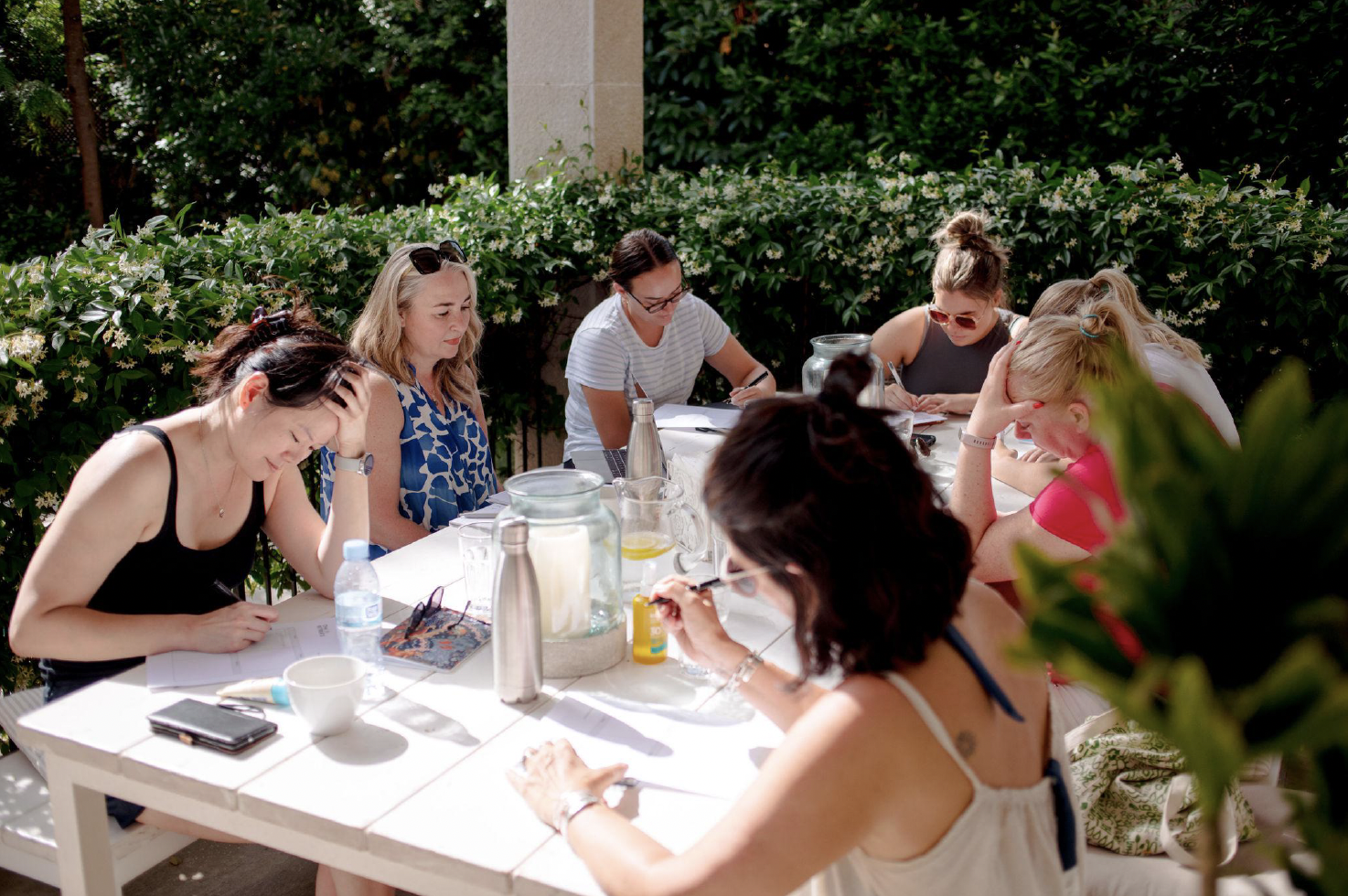 A Customer's Story: Gillian McMichael, Self-Love Life & Wellness Coach
1 Nov 2023
" "Yesterday I was clever, so I wanted to change the world.
Today I am wise, so I am changing myself."
- Rumi "
Have you ever contemplated the idea of immersing yourself in a wellness retreat? If you have, prepare to be profoundly moved by the remarkable journey of Emma, one of our cherished retreat participants. I am Gillian McMichael, your devoted wellness coach and self-love life coach. In this heartfelt blog, I will delve into the extraordinary odyssey that Emma undertook during one of our wellness retreats. It was here that she unearthed her innate healing potential, harnessed newfound strength, and discovered a profound inner peace that had long eluded her. Just like many of us, Emma once carried the weight of unresolved childhood trauma and the burden ofhaunting memories, until her intuition guided her to our sanctuary. Join us on this transformative exploration as weventure deep into her experience, bearing witness to the inspiring genesis of her personal journey towards self-discovery.
Emma's Life-Changing Journey to Self-Discovery

"It was an incredibly profound experience that filled me with excitement and a delightful sense of inner effervescence, leaving me wishing I had discovered it much earlier. My decision to embark on the retreat stemmed from a deep desire to heal the scars of my childhood, and it reached a point where I realised I couldn't do it alone any longer. The timing was serendipitous; it felt like the universe had conspired for this moment. The most remarkable transformation I observed within myself during that week was the result of the dedicated support I received from Gillian and the remarkable women I shared this journey with. Together, we formed a close-knit tribe, each offering invaluable assistance in our collective quest to release the burdens of our past and embrace the beauty of the present. Living in the moment has granted me a profound sense of liberation, a departure from the habitual 'what-ifs' of the future."
How She Discovered Inner Calm Through Meditation
"One valuable practice I've embraced is the art of meditation. I had longed to explore meditation and had heard countless testimonials, but I was unsure of where to begin. During the retreat, we received expert guidance on meditation, which was truly eye-opening. I was astonished by the profound importance of proper breathing. Mastering the art of breathing has the remarkable power to soothe one's mind and liberate it from the relentless turmoil of incessant thoughts. I'm committed to incorporating this practice into my daily routine, whether it's in the morning or the evening before bedtime."
She Found a Guardian Angel in Disguise in Gillian McMichael
"Gillian is an angel in disguise, and during that week, she was our real-life guardian angel. Amidst the other wonderful souls at the retreat, she watched over us all, guiding us to the places we needed to reach. The experience was nothing short of exhilarating, invigorating, a profound spiritual awakening. I now carry within me a delightful swirl of bubbles and butterflies, a testament to the happiness I've found in freeing myself from the weight of my past traumas. Life is fleeting, and I'm determined to make the most of it, basking in the present rather than dwelling on the past.
"Thank you, Gillian, from the depths of my heart and rest assured, I'll be returning next year!" - Emma

Answer your Spirit's True Calling at Our Retreat this November
If Emma's story has resonated with you and you're ready to embark on a transformative journey, then take the first step towards healing and self-discovery. Book your place at my next upcoming retreat this November in Scotland. Our Wellness Weekend Retreat in Loch Lomond, Scotland offers a scenic, peaceful and breathtakingly beautiful environment to focus on your inner peace. Embrace a happier, more fulfilled life filled with self-love and personal growth. Take the next steps to experience the freedom and personal happiness you deserve.
Join us at our upcoming Wellness Weekend Retreat, Loch Lomond, Scotland, this November & the Show up & Shine Retreat, Sóller, Majorca, in June next year. You can also book a free one-to-one discovery call with me today to start your personal development journey.