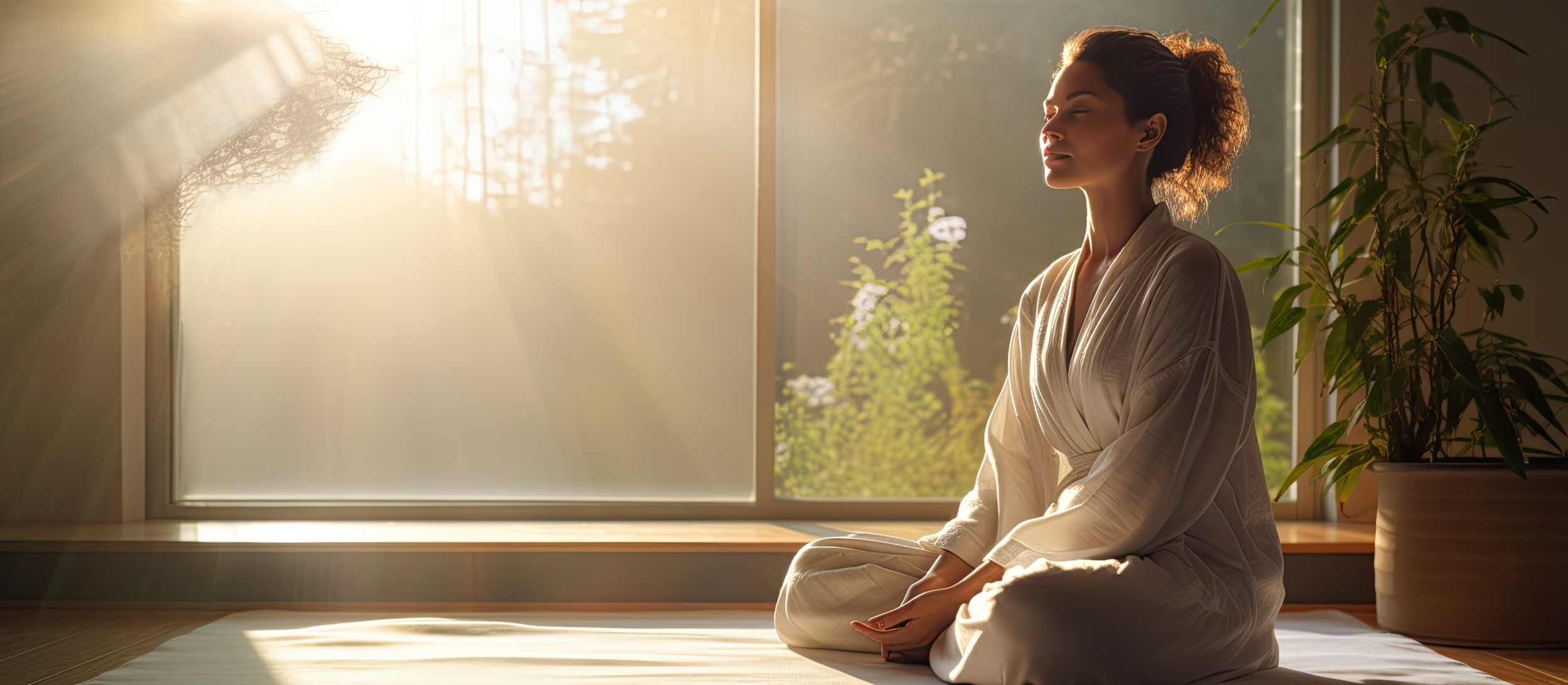 Exploring Mental Health & Wellness Retreats: Why You Need One & How to Find the Best
27 Sep 2023
" The most important person you meet in life is your higher self.
― Matshona Dhliwayo "
As a wellness coach, I'm delighted to delve into the many personal benefits of mental health and wellness retreats and their power to transform your life. It's easy to get lost amidst the daily bustle of life as our deadlines and responsibilities fill your days with feelings of stress. While the physical signs of stress are not readily visible, its impact on your mental well-being can lead you to lose touch with your inner self. The opportunity to reset in the sacred space of a wellness retreat provides you with a pause button.
You'll experience delightful peace and escape the non-stop demands of your daily life. Waking up each day, your primary focus will be your mental & emotional health and daily self-care practices. Eager to discover how to identify the best mental health retreat for yourself? Allow me to elucidate the process, helping you navigate the path to finding the ideal retreat that suits your needs.
Assess your needs with a specialist
Each of our retreats is meticulously crafted, offering distinct experiences with a singular focus your unique needs. You hold the key to personalising your healing journey through an immersive one-on-one session where we explore your specific requirements.
Our wholehearted dedication is to empower you on this profound journey of personal transformation, embracing both mental and physical rejuvenation. Your mission is to take charge of your healing, and we are here to provide expert, empathetic, and intuitive guidance, supported by our exceptional facilitating team.
Hear from others, believe in their experiences
A sense of community is intrinsic to healing, and sharing comes naturally in groups. often resulting in profound revelations through your shared experiences. While on your escape, you'll have the unique opportunity to connect with like-minded people walking a similar path.
To gain insight, before deciding on a retreat, make sure to check out testimonials and reviews of those who've already participated. This will allow you to get a more complete and legitimate picture of the quality and impact you can expect from the retreat.
Discover why you need a mental health retreat
Mental health retreats offer a safe and nurturing environment where you can focus on your well-being, away from the demands and pressures of daily life. These retreats provide a dedicated space for self-care, self-reflection, and healing. Whether you're dealing with stress, anxiety, burnout, or simply seeking greater emotional balance, a mental health & wellness retreat offers invaluable tools and support. It's an opportunity to learn mindfulness techniques, develop coping strategies, and connect with professionals and fellow participants who understand and empathise with your journey. So, if you're wondering why you need to experience a mental health retreat, remember that it's an investment in your emotional well-being, a path toward healing, and a chance to emerge stronger, more resilient, and with a renewed sense of inner peace.
Are you ready to embark on a transformative journey?
Our retreats are set in tranquil locations, rich in natural beauty, providing an oasis that allows you the perfect setting to reconnect with your most authentic self. We've designed meticulous programs to assist you in your holistic wellness journey. We practise mindfulness, yoga sessions, nature excursions and nutritional workshops to nourish your body and spirit.
I'm extending a warm invitation to join our nurturing and supportive community, where you'll be inspired to tap into and unlock your limitless potential. If you're seeking a holistic wellness experience, my retreats may be just the cure. Upcoming, we have the Wellness Weekend Retreat, Loch Lomond, Scotland in November & Show up & Shine Retreat, Sóller, Majorca, in June next year. Book a free one-to-one discovery call today and allow me to be your personal wellness coach.