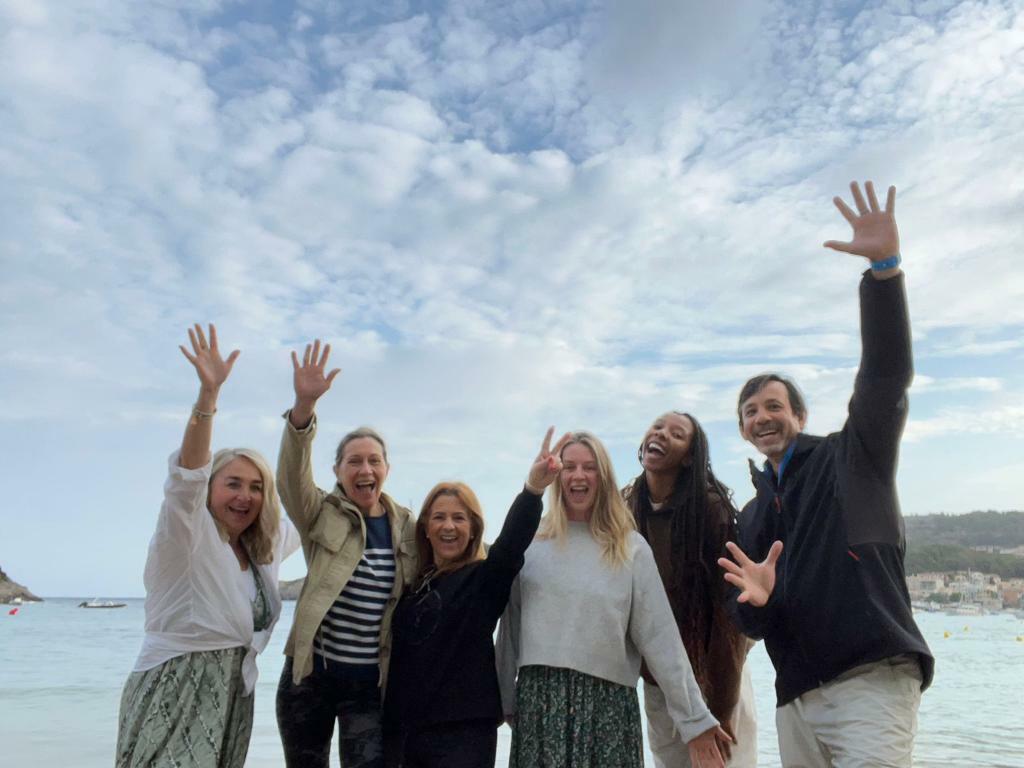 Wellness Coaching Certification Training: Empowering Coaches to Make a Difference
22 Jun 2023
"Thank you so much for today's coaching retreat. Thank you so much for being with me on my journey and for facilitating me to feel this joy" - Laura Dulharu, Germany
Are you ready to embark on a transformative journey towards becoming a wellness coach who creates a profound impact in the lives of others? You're in luck… I'm Gillian McMichael, a certified life coach and motivational speaker, who offers a range of retreats to suit your needs in empowering others to embrace holistic wellbeing. My Coaching Training and Wellness Retreats are globally recognised and accredited by the International Coach Federation (ICF) - offering both personal and professional development experiences. These retreats provide a nurturing, immersive environment where you can reconnect with your authentic self, rediscover your passions, and reaffirm your life's direction while obtaining your wellness coaching certification.
Throughout this process, you will gain deep insights into your own strengths and talents - equipping you to guide others on their own self-discovery journeys. If you're ready to take this step towards honing your professional wellness coaching skills, developing personal excellence and reconnecting with your authentic self - here are some enlightening retreats you can take part in!

1. Certificate in Professional Coaching Practice
Taking place in the picturesque setting of Soller, Majorca on the 24th of September 2023, this retreat will stimulate, challenge and stretch your current thinking - whilst improving skills, behaviors and capability. Its comprehensive, balanced approach will encourage your growth as a coach by combining diverse methodologies and perspectives to expand your impact.
This training program offers a rich blend of theory, practical experience and experiential learning. You'll receive 64 hours of ICF coach-specific training - developing your skills in professional and transformational coaching. My ICF Competency Masterclasses ensure a deep understanding and high proficiency in demonstrating the core competencies. Through observed coaching and personalised mentoring, provided both individually and within groups, you'll receive valuable feedback and support to refine your coaching style.

2. ICF Accredited Meditation, Mindfulness and Wellness Coach Training Retreat

This coaching training retreat is specifically designed for individuals aspiring to become ICF accredited wellness coaches, and is taking place in Soller, Majorca on the 1st of October 2023. This is an opportunity to immerse yourself in a serene, tranquil environment, embracing moments of relaxation and inner peace as you embark on a journey of personal and professional growth. This incredible setting allows you to invest in your own development and cultivate the skills necessary to excel as a wellness coach.
You will learn through insightful and experiential lessons in a combination of theory, practical application and exercises. You'll receive 33 hours of specialised ICF coach training focused on mindfulness, meditation and wellness coaching. Engaging group workshops, reflective exercises and interactive sessions make learning enjoyable and thought provoking.
You'll discover the transformative practice of primordial sound meditation, complemented by mindful movement through yoga classes. Personal orientation sessions provide options for additional self-development, including reiki healing, chakra clearing and tailored wellness coaching. Relaxation and reconnection opportunities abound, whether by the pool, in town, or enjoying massage treatments.

I'm here to give you a space to nurture yourself, contemplate, learn and get to know yourself in a truly life supporting environment. If you're not sure which wellness coaching certification course is right for you, join me for a free virtual introduction to my transformational coach training retreats here: https://www.gillianmcmichael.com/book-a-1-1